Friends,
Ministry Boot Camp has been a powerful event year after year and we are planning for this to be the same. I wanted to let you know that although many of us are still not able to gather in person, we are committed to providing high impact training and ministry for lay leaders and staff ministers from across our region.
This year's lineup of speakers will bring an online training experience that will certainly impart life and equip us for ministry in the season ahead.
This year's Ministry Boot Camp will be Tuesday through Thursday, May 17-19, 2022 and will broadcast all of the content over Zoom. We are excited to hear from Dr. David Ireland as well as others.
This year will be another opportunity to share the Ministry Boot Camp experience with members of your team who historically couldn't make the trip. We hope you will spread the word and be ready for a powerful time together!
Hope you can join us!
Pastor Ron Lewis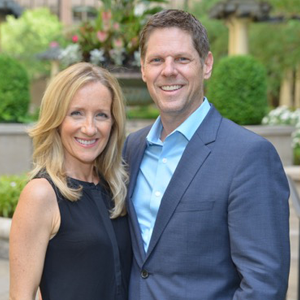 Register now
to join us on Zoom May 17-19, 2022!
Dr. David Ireland will be our primary presenter on Wednesday of the Ministry Boot Camp.
David is one of the most influential pastors in our nation, and one of the best coaches I have ever experienced.
This year's speaker lineup was strategically chosen to help you grow in your leadership, both personally and in your ministry roles. We are excited to hear how they will enrich our world in the days ahead.
Dr. David Ireland
Dr. David Ireland is the founder and senior pastor at Christ Church, located in North Jersey. After 30 years in ministry, Christ Church serves nearly 10,000 members with national and international audiences in over 75 countries. 
While on a routine grocery store errand for his pregnant wife, David looked up and down the aisle and saw people of every race, ethnicity and age. "At that precise moment I heard the Holy Spirit speak this question to my heart, 'David, why can't it be like this in My house?' " It was at that moment Dr. Ireland tearfully accepted the call of God to lead a multi-racial, multi-ethnic congregation.
Former diversity consultant to the National Basketball Association, Dr. Ireland has led chapel services for the New York Giants, New York Jets, and at the U.S. Pentagon. Ireland has traveled to more than 75 nations and built a reputation of teaching culturally relevant messages that inspire and empower his global audiences. He and his wife, Dr. Marlinda Ireland, have been married since 1984 and have two adult daughters and a son-in-law.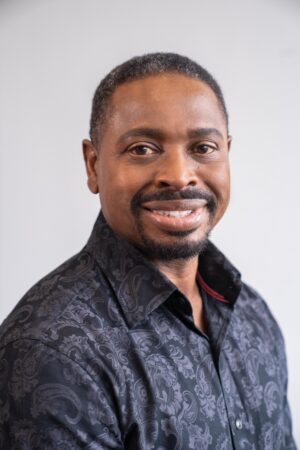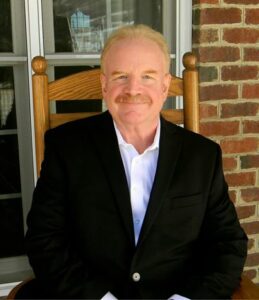 Pastor Jim Laffoon
Jim Laffoon serves on the Oversight Team of Every Nation Churches worldwide. He is also the International Director of the EN Schools of Empowerment, which include the School of Empowerment, the School of Intercession, the School of Prophecy, and the School of Healing the Human Soul.
Jim and his wife Cathy have been happily married for almost 43 years. They currently live in Franklin, Tennessee; they have 6 children and 8 grandchildren. They travel across the United States and around the world, pastoring leaders and ministering prophetically.
Lynette Lewis
Lynette's eclectic career journey has taken her from PR and fundraising at a major university to the senior marketing leader for the National Women's Initiative at Deloitte & Touche in New York City. Her popular book, Climbing the Ladder in Stilettos, has been published in several languages receiving recognition from numerous sources including The Wall Street Journal, The New York Post, and The Dallas Morning News. She's also been featured on The Today Show, and other national broadcasts.
She has been active as a mentor and instructor for the George W. Bush Presidential Center Women's Initiative, focused on empowering women in the Middle East.
Lynette lives with her husband, Ron Lewis, and young twin daughters in New York City and Cary, North Carolina. They have four grown sons and three grandchildren.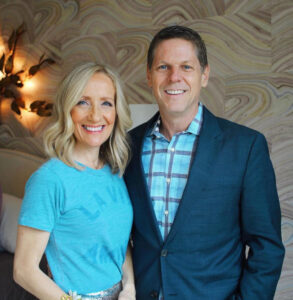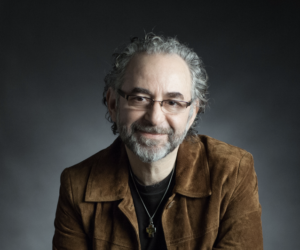 Missiologist Alan Hirsch
Alan Hirsch is widely considered to be a global thought-leader on missional movements and leadership. Alan is the founder of the Movement Leaders Collective, Forge Mission Training Network, and the 5Q Collective, which focus on pioneering leadership development and training and consulting in on the church as missional movement.
Hirsch is the author of numerous award winning books including The Forgotten Ways, The Shaping of Things to Come, 5Q, ReJesus and The Faith of Leap, Untamed, Right Here, Right Now, On the Verge, and The Permanent Revolution.  
Missiologist Rich Robinson
Over the past 20 years, Rich Robinson has led pioneering work in missional disciple-making, innovation and entrepreneurship, and organizational change across the globe. He has founded and currently leads both MLC (Movement Leaders Collective-working with church, movement and network leaders) and CREO (working with Christian entrepreneurs).
Rich lives in Edinburgh, Scotland, and is married to Anna, who is a writer and editor. They have three children: Josiah, Esther and Samuel.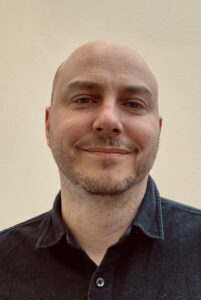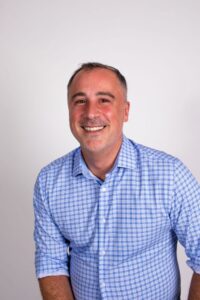 Nathan Artt
Nathan is the principal and founder of Ministry Solutions, an organization located in Atlanta, GA that helps churches expand through intelligent growth strategies.
Nathan become a Christian in 2010 and left his position as the SVP of Corporate Development at one of the largest financial firms in the country in late 2012 to start Ministry Solutions. He is passionate about seeing the local church succeed in using finances and facilities to expand ministry impact. His responsibility at the company is working with churches to create financial strategies so they have more money to do ministry.