Next Steps
Congratulations on deciding to take your next step. We are so excited to come alongside you as you move forward on your spiritual journey towards a life of freedom and fulfillment.
We look forward to walking with you as you take your next steps through our discipleship path, which is based on our mission to know God, grow together, discover purpose and make a difference.
01. STEP IN
Begin by attending a Sunday service or a Life Group, where we gather to know God and grow together. There is power in putting your faith in the life-giving work of Jesus. Come to a service to learn what it means to follow Jesus and to have an opportunity to make that decision.
02. STEP FORWARD
Complete our four-week Growth Track class,
where we explain our mission and vision as a church and help you discover your place in it. Then, walk through the One 2 One discipleship guide with someone before leading someone else through it.
03. STEP OUT
The King's Park Go Team is a place for you to make a difference in the lives of others by being part of something greater than yourself. Join the team and serve in a ministry area that best suits your giftings. Join a Life Group to grow in your relationship with God and others. Consider starting with the Purple Book 1, 2 and 3 groups.
04. STEP UP
Be equipped to love better, serve better and
lead better by participating in our two-year
Equip program and Every Nation's Leadership 215 program. Both courses are held here weekly at the church.
Discover You
We believe you were made for a purpose and we want to help you find out what that is.
Discover the Church
Learn about our church and the work God is doing through us. You'll get an inside look.
Discover Us
We would love to explore how your gifts fit into our church so you can make a difference.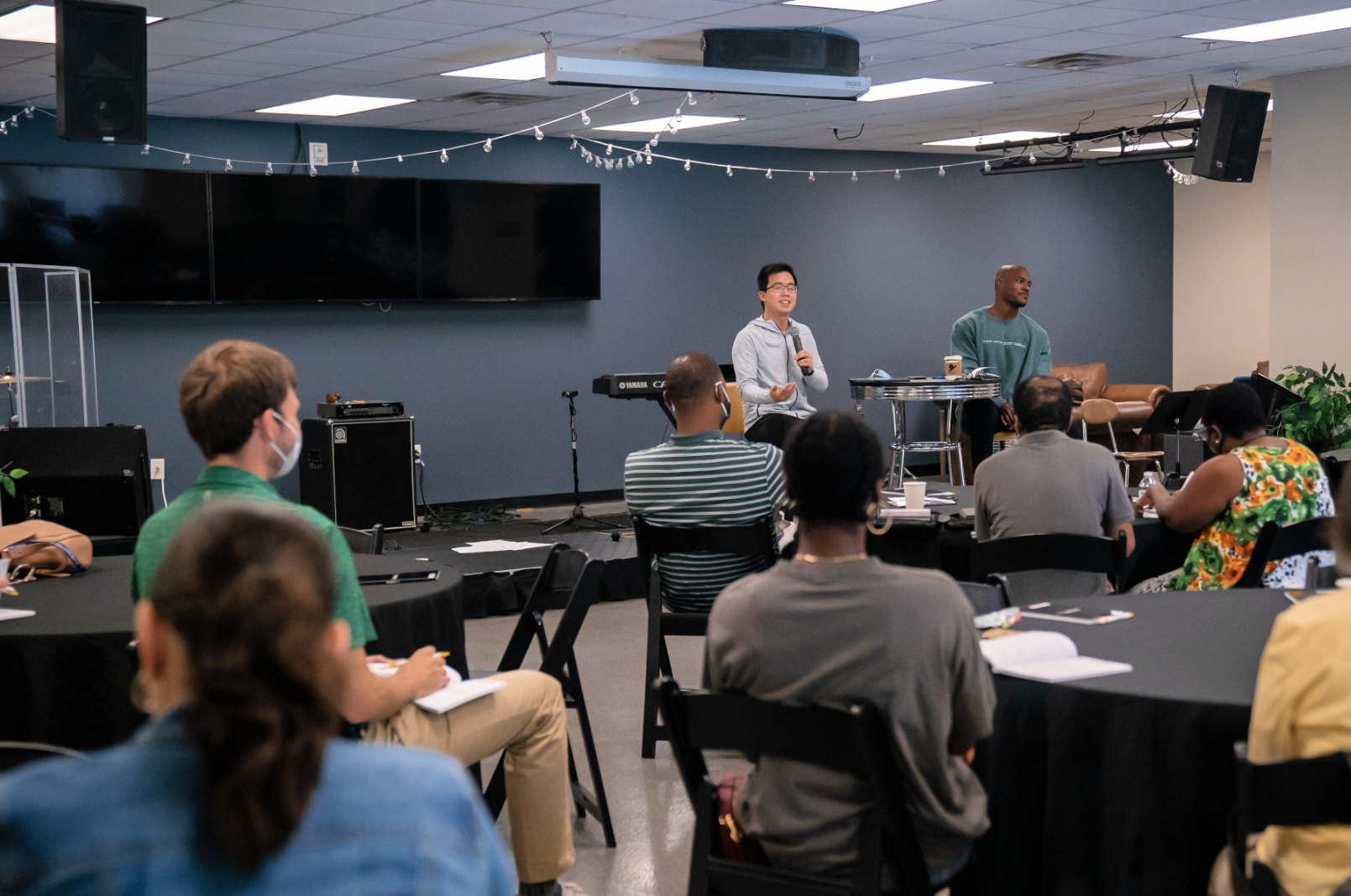 The King's Park Growth Track introduces you to the nature and purpose of God and how you fit into His plan. It is made up of four steps to help you Know God, Grow Together, Discover Purpose and Make a Difference.
If you're interested in learning more about King's Park, getting more involved or becoming a member, join other guests at Growth Track. Classes currently take place every Sunday at 1:00 PM via Zoom.
Note: There is no Growth Track during the months of July and December.
Step 1: Know God
Every First Sunday
We believe the first step in growing as a Christian is knowing God. stepONE provides an opportunity to learn more about the Gospel in more detail, including information about water baptism. You also have the opportunity to be baptized at the end of stepONE.
Step 2: Grow Together
Every Second Sunday
We believe the best next step is to connect with others. stepTWO explores the history and mission of King's Park, the purpose of Life Groups and how you can be involved in the mission of King's Park.
Step 3: Discover Purpose
Every Third Sunday
We believe the next step is to discover our unique God-given purpose. stepTHREE is where you can identify spiritual gifts, personality traits and ways to utilize them in your life.
Step 4: Make A Difference
Every Fourth Sunday
We believe a person's next step is to start making a difference in the lives of others by participating in the Gospel mission. stepFOUR is where you have the opportunity to speak with a ministry leader one on one to discuss next steps and the possibility of serving on the King's Park Go Team.
We offer Growth Track every Sunday after our 11:00 service. Meet us here at 1:00 and use the button below to join us online via Zoom. You will be asked to register for the meeting with your name and email, then you will be given a link to join. You can download a digital copy of the workbook below or pick up a hard copy at our Welcome desk in the lobby.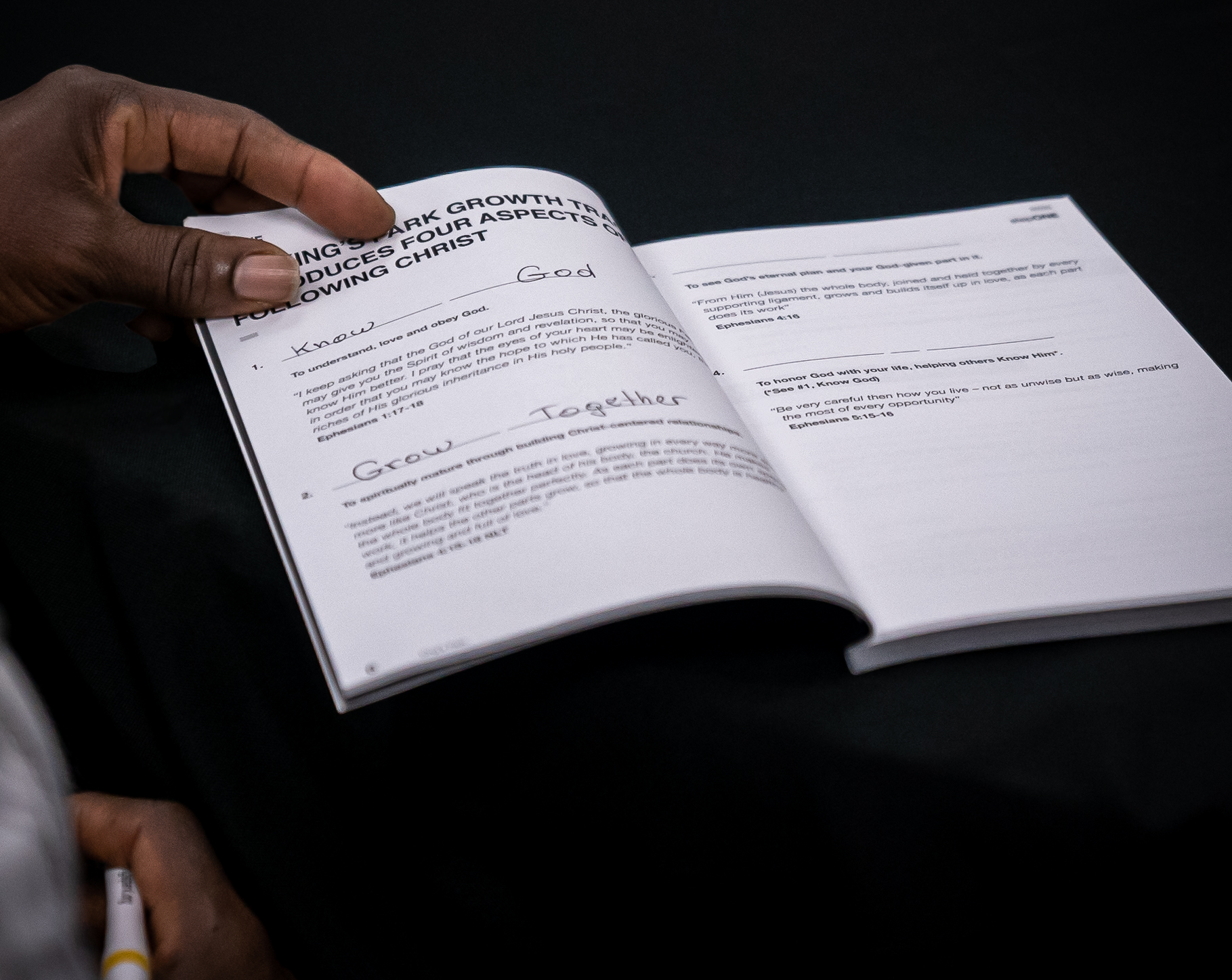 Life Groups
BUILD FAMILY
Life Groups have one, simple purpose: to bring people together. We believe God created us to live in relationship with others and as we do that, we enter into the full life He intends for us.
Sharing life within community is part of our design, but it's not always easy to find meaningful relationships. That's why Life Groups exist—to make space for you to access healthy, life-changing friendships.
WE HAVE VARIOUS TYPES OF GROUPS
There are different types of Life Groups. Some groups are study-based while others connect over common interests.
We offer two semesters annually. The Spring semester is January – April and the Fall semester is August – November. Click below to browse our directory and find a group that's right for you.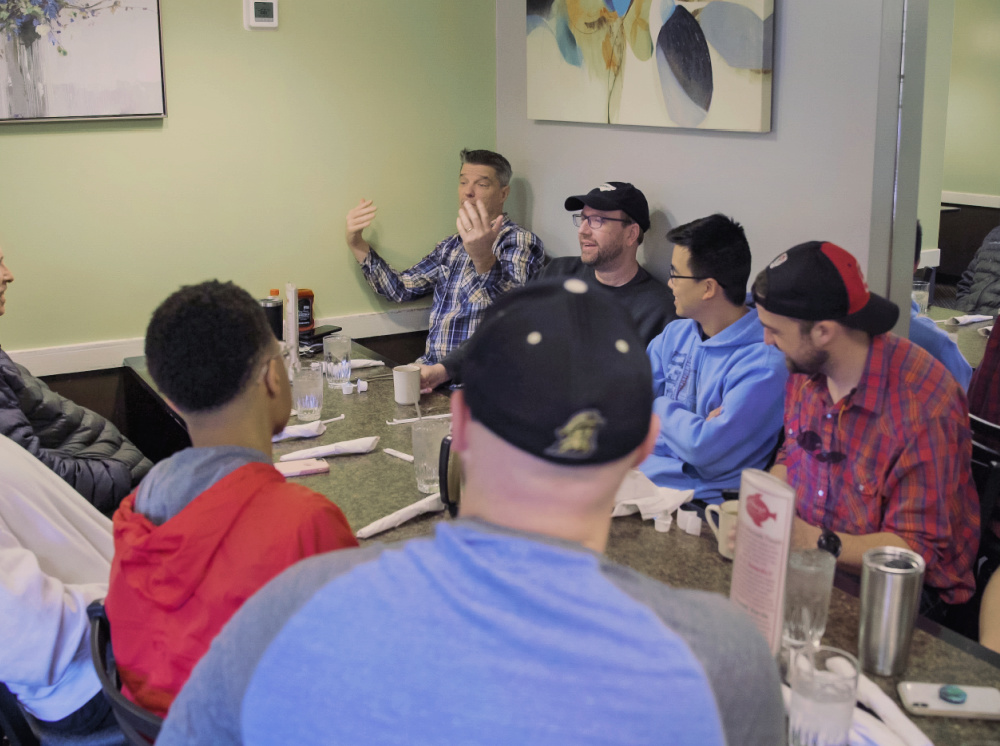 What happens at a Life Group meeting?
You've probably seen Life Groups meeting and not even realized it. A Life Group looks like friends at lunch, teams playing basketball, or people studying a book or topic of interest. At its core, a Life Group is a small gathering of people, and it is less about what you do and more about who you do it with. By participating in Life Groups, you can expect to connect with others through sharing a common interest, common curriculum, common commitment (like marriage), or a common cause.
How often do Life Groups meet?
During the semester, groups meet at least twice monthly. Life Groups are meant to bring meaning and community into the flow of your Life, so even if you can't attend every meeting, there is still great value in joining a group.
Where do Life Groups meet?
Life Groups happen throughout the triangle area of Durham, North Carolina.
Is there childcare available?
Childcare varies from group to group. When you search our directory for a group, the group profile will indicate if childcare is available.
What if I don't like the first group I try?
The truth is, not everyone will find the best fit with the first group they try. This is why we encourage you to select a few groups that interest you, contact the leaders and try out a couple different groups before choosing the best one for you. The simple strategy to finding success in Life Groups is to not give up. We believe there is a group that is right for everyone—including you!
Lead A Life Group
If you're interested in leading a life group, start by using the link below to access a series of videos that explain how to become a leader. Leading a Life Group isn't about being perfect–it's about serving others by giving them a place to connect.
Once you're ready to lead, choose a topic that interests you and select a time and location to meet with others. We believe people's lives are changed one semester at a time as they move one step toward Christ. As a Life Group leader, you get to play an important role in that process.
Resources for Life Group Leaders
Go Team
The Go Team serves King's Park and creates opportunities for others to know God, grow together, discover their purpose and make a difference. The Go Team is a group of people who have discovered their gifts and strengths and are actively serving as they go and make a difference. If you're ready to serve on a Go Team, completing Growth Track is the first step.
Make a Difference
Whether you have the gift of playing an instrument, hospitality, administration, photography, planning events, or working with children, there is sure to be a team that fits you!